Happy Year of the Cock! pic.twitter.com/I6lrTlmg9Q

— May Ling Su (@maylingsu) January 29, 2017
Get off to a rousing start with up to 50% off sex toys at Dildotown until February 2. If you order this early, you'll have a little naughty something up your sleeve come Valentine's Day.
I hope you still celebrate Valentine's Day. Sure, it's silly. It's an excuse to sell chocolate, teddy bears, and roses. An excuse to get dressed and go out to a fancy restaurant. An excuse to order champagne, get tipsy, and fall into each others' arms. An excuse to whip out that lingerie or sex toy you ordered. But why not? Let's do it. Let's fall in love!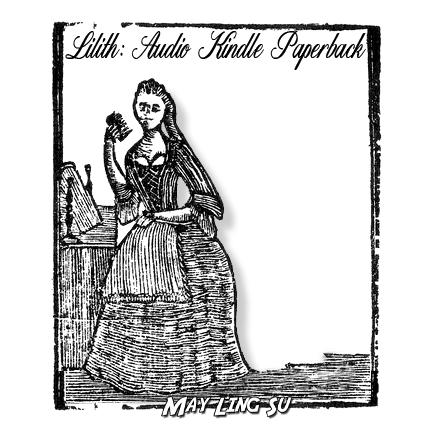 Even demons know about love. Ask Lilith. Lilith: Generations of Cain is my newly released Book 2 of the Lilith Series. It's gotten 5-star reviews on Amazon, where you can get a little peek at the first few pages, just click "Look Inside." I also posted an excerpt from the chapter, Uruk, and a way for you to get free Lilith audio books.
One of my favorite scenes is the one in which Lilith encounters the two-tailed cat in Inanna's temple. I posted it as an audio book sample on YouTube.
Can you handle a pussy-woman in bed? Sure, she's soft…
Good morning! Did you guess which thing is not like the others? pic.twitter.com/LIFIjyxMIF

— May Ling Su (@maylingsu) December 3, 2016
… but remember she has claws.
New video at https://t.co/urjztDkZYD – Cream 4 Kitty pic.twitter.com/e0eeiDCaPi

— May Ling Su (@maylingsu) December 14, 2016
She bleeds…
… but she cleans up quite nicely.
Until next time…