Seriously. I've never been sicker than this past week. I woke up on Palm Sunday with a fever so high I hurt to touch. Ask my man. He's the one who told me I hurt to touch. I was so sick I never got out of my nightclothes, just kept layering a couple more nightclothes over the ones I slept in, and when that still wouldn't warm me up, I put on my man's thick warm robe over everything. Then I laid underneath a pile of blankets and pretty much stayed there all week, shivering like a sad chihuahua.
Midweek my fever subsided but my nose was so clogged I sounded like Darth Vader. Every day a whole new way of feeling like death. My head felt like it wasn't attached to the rest of my body. My fingers and toes felt tingly and numb. I wondered if that was how ghosts felt. Then I wondered if I was a ghost and I didn't know it. That's why I still kept fucking, even though I was sick all week. I needed that friction to remind me that I'm still alive. (Although I'm pretty sure horny ghosts are not unheard of.)
A little bit of courage, a little bit of grit, a little bit of taking a step in a positive direction, and I feel better now. Not entirely better, but better, thank you.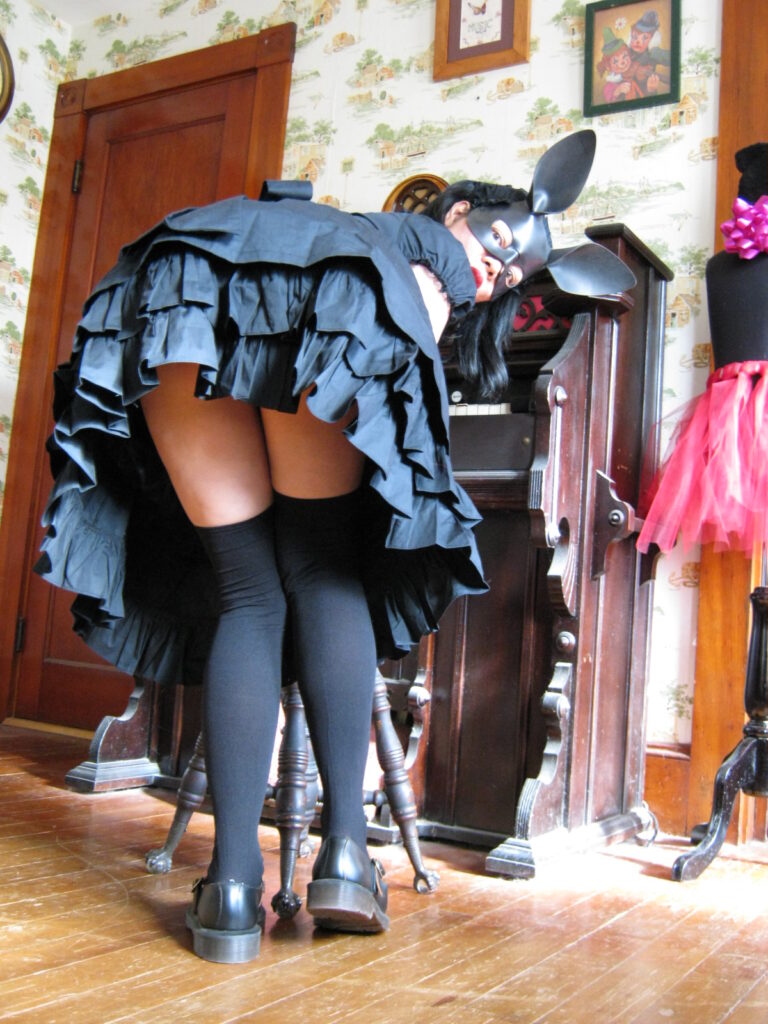 Happy Easter, everybunny!