I started blogging in 2002, a diary of a young wife exploring sex and marriage. My husband and I wanted to defy stereotypes of what marriage was supposed to be and redefine it according to our needs. We threw ourselves into edgy situations. Sometimes it was fun. Sometimes we got hurt. Lessons in life and love are rarely dealt without pain. Through it all I blogged about it. I wrote about hot steamy sex and I wrote about loss. That blog is now archived, and still ongoing in MAYCAM, a private website for members only.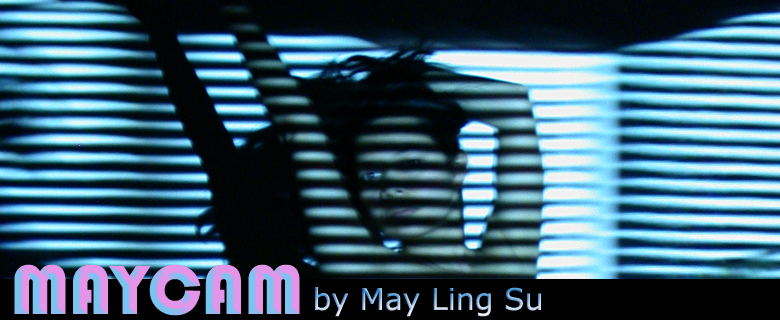 I made the decision to make it private because I want to know that I am in the company of friends when I lay out intimate details of my personal life. A small token of your esteem lets me know that you are more than a casual observer perusing my pleasure and pain apathetically. I want to know that you consider my secrets a bit of a treasure.
And by secrets, I mean my ass. Just kidding. It's way more than my ass. Believe me when I tell you that I am the keeper of some very juicy secrets. MAYCAM contains real life stories, photos, and movies, plus get my private snapchat.
MayLingSu.com is where I will be posting updates on my creative projects, excerpts from my books, flash erotic fiction, and a good dose of mischief. By popular demand, I'm bringing back contests with prizes. And if you subscribe to my blog, I will post an occasional password-protected entry containing excerpts from MAYCAM exclusively for subscribers, including access to Free Movie Night. Deal?
Enter your email address below:
Delivered by FeedBurner