I had a rainy birthday, so Jay suggested that we recreate our very first photo shoot, Rainy Day Girl. He let me borrow his 100+ year old coat tails, handed me a frog umbrella, and followed me around our backyard with a camera. Tracing our steps back to the first time we played with a camera together was as refreshing as the misty autumn air. It reminded us both of that electric excitement we felt when we first started dating and collaborating.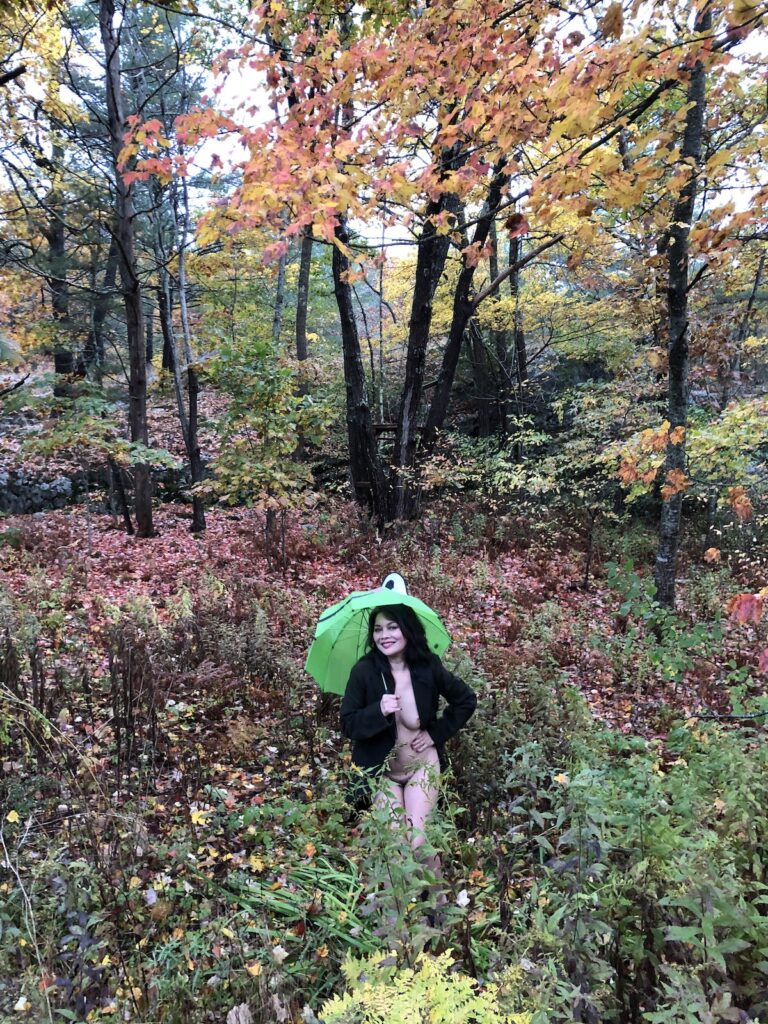 It's been over 25 years since Rainy Day Girl. We've accumulated deeply scarring emotional baggage as well as amazing memories of profound connection. I am grateful for all of it. I open myself up for more. At some point during our rainy day frolic in the backyard I got down on a bed of wet autumn leaves on the ground. Sometimes the only way to create beauty is to get dirty.
Celebrate my birthday nudes with me.
Love, Lust, and Liberty,