I've wanted this for so long and now I finally did it. I set up a beehive.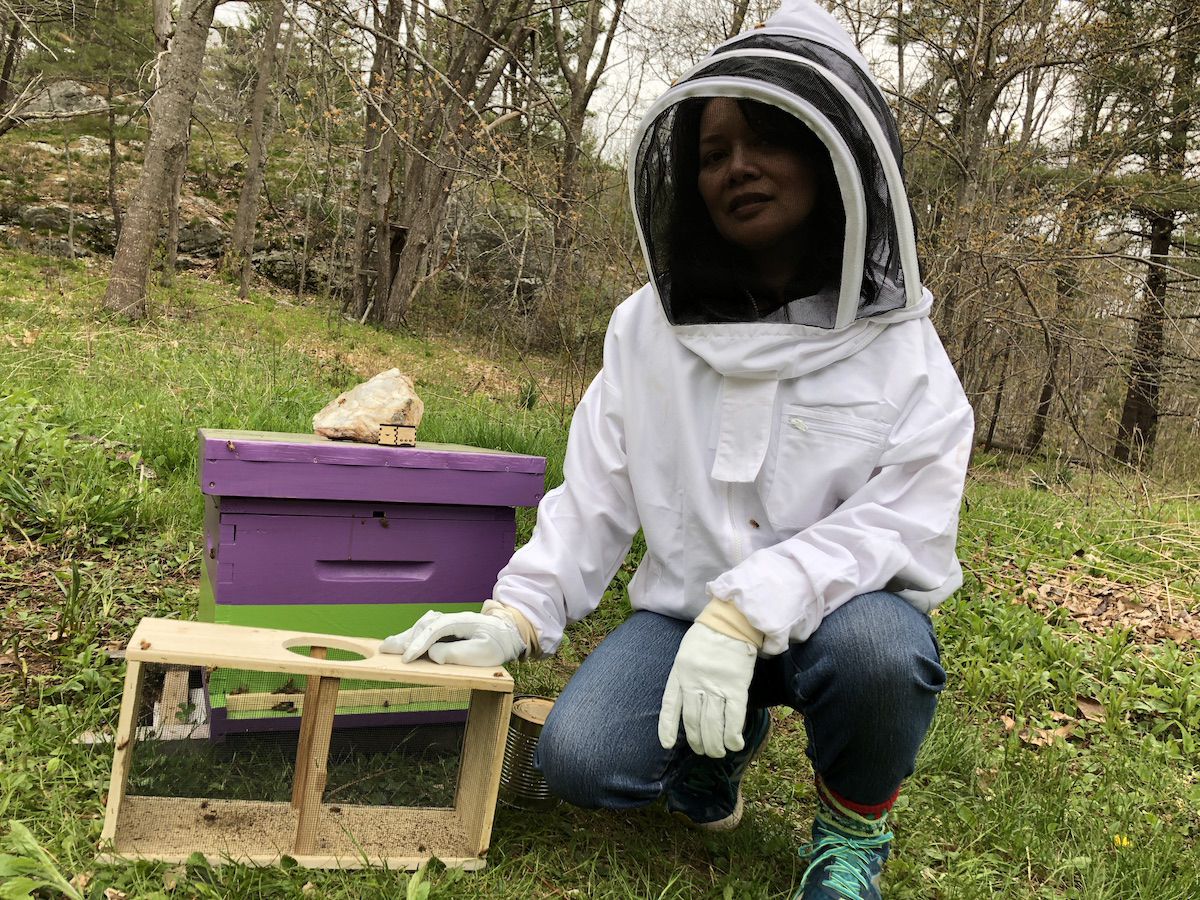 There were about 15,000 bees and Queen jammed in this traveling box for 1,500 miles. Tired and hungry for days, they were in no mood to be shaken and pounded out, even if it was into a more spacious hive where I had over half a gallon of sugar syrup waiting for them.
I couldn't have done this without you and your support of my projects, so congratulations to you, too. WE STARTED A BEEHIVE!
I will be checking in on the queen in a few days to make sure she is feeling sexy in her new home. I've named her Queen Puabee, after the Sumerian Queen Puabi of the First Dynasty of Ur.
I've been keeping our two acres lush and inviting to pollinators and other wild creatures for years. I'm confident that there will be plenty of nectar for everybody.
It might still be a long time before I see some honey. This early stage is all about my girls building the combs for Queen Puabee to lay eggs. Once they make honey I'll have to make sure they have enough to survive over the winter. So much to learn but I'm really excited to do it.
Wish me luck.
Love, Lust, & Liberty,